The importance of protecting your data in this day and age cannot be over-emphasized. We keep a lot of data on our PCs which can be accessed by anyone. You can protect your PC with a password but that in itself is not enough protection for your data.
This is because anyone with a few skills up his sleeves can get pass your password protected laptop and access your data with ease. The best way to prevent your data from getting into the hands of unauthorized people is to encrypt it.
In this article, I will walk you through a simple method which you can use to encrypt all your important data on your Windows PC. This will give you the power to decide who has access to it and who doesn't.
[irp posts="1158″ name="How To Access Your PC Hard Drive With Your Smartphone"]
This method is very simple and does not require the download or use of any third party software.
How To Encrypt Files And Folders On Your Windows PC
STEP 1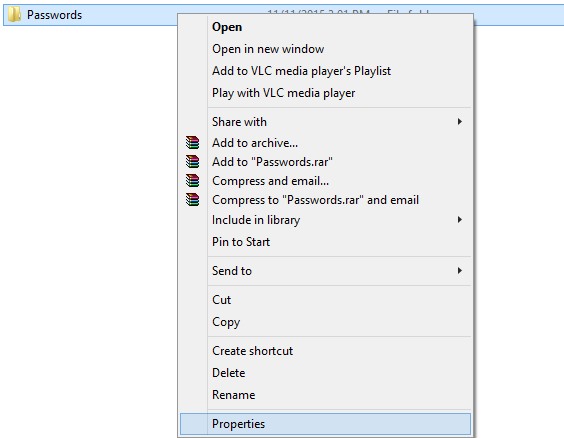 The first step is to right click on the file or folder you want to encrypt on your Windows PC. This will bring up a dialog box. On the dialog box, navigate to Properties.
STEP 2
Clicking on properties will bring up a new window. Select Advanced from the options.
STEP 3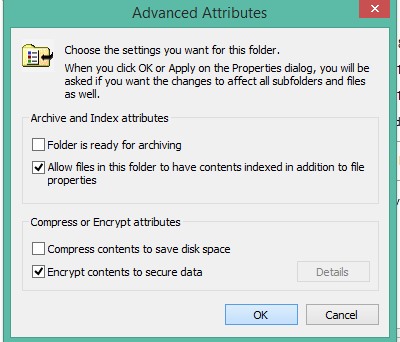 Check "Encrypt contents to secure data:, and then click on ok button.
STEP 4
A pop up will appear for you to confirm and apply the action to that file or folder only or all the files and folders inside that folder, choose the appropriate option there.
Once that's done, an encrypted sign will appear on the file or folder in question to indicate that it has been encrypted.
So that's how to easily encrypt files or folders on your Windows PC. I believe you like this tip. Don't forget to share and also leave a comment below.