Internet Download Manager (IDM) is one of the most popular downloaders. It comes with lots of functionalities such as the ability to pause downloads, and even resume downloads at any time. Most people use IDM due to its ability to download files with speed.
If you're not enjoying the speed IDM comes with due to slow internet or other factors, then this article is for you. I will walk you through some simple steps to help give your IDM a boost for faster downloads even with slow internet.
The first thing obviously is to open your IDM, click on Downloads, navigate to Speed Limiter and turn it off.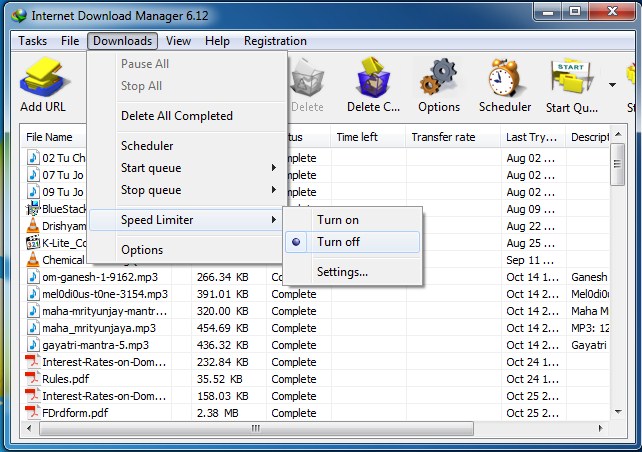 After that, click on Downloads again, navigate to Speed Limiter and click on Settings. Now set the speed to 10000 KB.
Once again click on Downloads and select Options. Go to Connections and select the highest bandwidth and click OK to save the settings.
[irp posts="890″ name="How To Increase Your Torrent Download Speed To 300% Faster"]
Still, on the Connection page, click "Default max. conn. number" and change it to 16 and click OK to save.
And that's it. You're good to go. You'll begin seeing a boost in your download speed.