Smartphones in recent times have really lived up to their name by being smart. You can use your phones to perform lots of activities and functionalities. One of such is using your smartphone to remotely shut down your laptop.
Oh yes, it is very possible and that's what I will be showing you in this article.
This can be done with a windows remote shutdown program which when installed and activated can be used to shut down your laptop or PC remotely with your mobile phone. Now, let's get into the details.
The first thing to do is to download and install a program called Airytec switch off on your windows laptop or PC.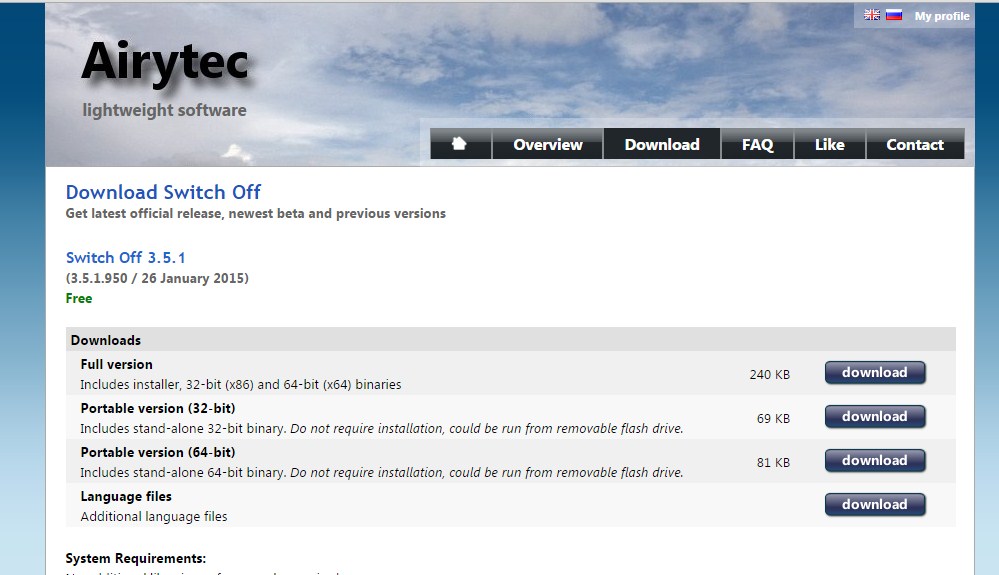 After installation, a shutdown icon will appear in your system tray like this.
Click on the shutdown icon, and select the options you prefer. The Force shutdown option should be enabled.
After that, right-click the shutdown icon and select Settings >> Remote >> Edit Web Interface. Enable Web interface and click Apply.
READ ALSO: How To Transform Your Phone Into A Professional Camera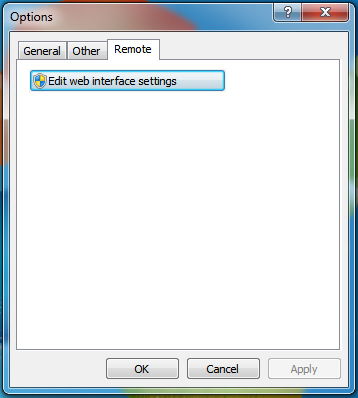 Next is to click on view/update static addresses to reveal your shutdown URL which you can bookmark and save it anyhow you want to.

Click on the Shutdown icon in the system tray and enable task.
Now, open your Shutdown URL in your mobile phone browser and select shutdown from the options to shut down your laptop or PC and that's it.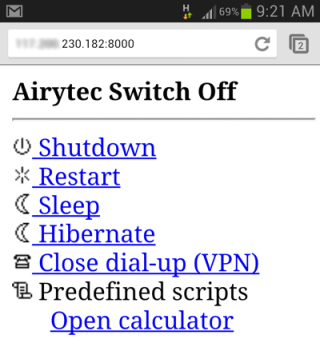 READ ALSO: How To Download Paid Android Apps For Free
You need internet to access the shutdown URL on your phone, and your laptop must also be online for this to work. You can use this to shut down your laptop with your mobile phone even when you are miles away from your laptop.